SAINT-BARTH : Grand Cul de Sac, we tell you everything about it !
The island of Saint-Barthelemy is a small paradise on Earth. Surrounded by the warm waters of the Caribbean, this island has become a must for those looking for unique experiences.
Grand Cul de Sac, the beach where you don't get bored 🙂
Located north-east of St Barth, this beach, renowned quiet is about 5km from Gustavia.
Grand Cul de Sac is one of the favorite beaches of families thanks to its fresh and shallow waters.
This bay is protected by a coral reef that is worth seeing from very close, the marine flora and fauna are varied and colorful.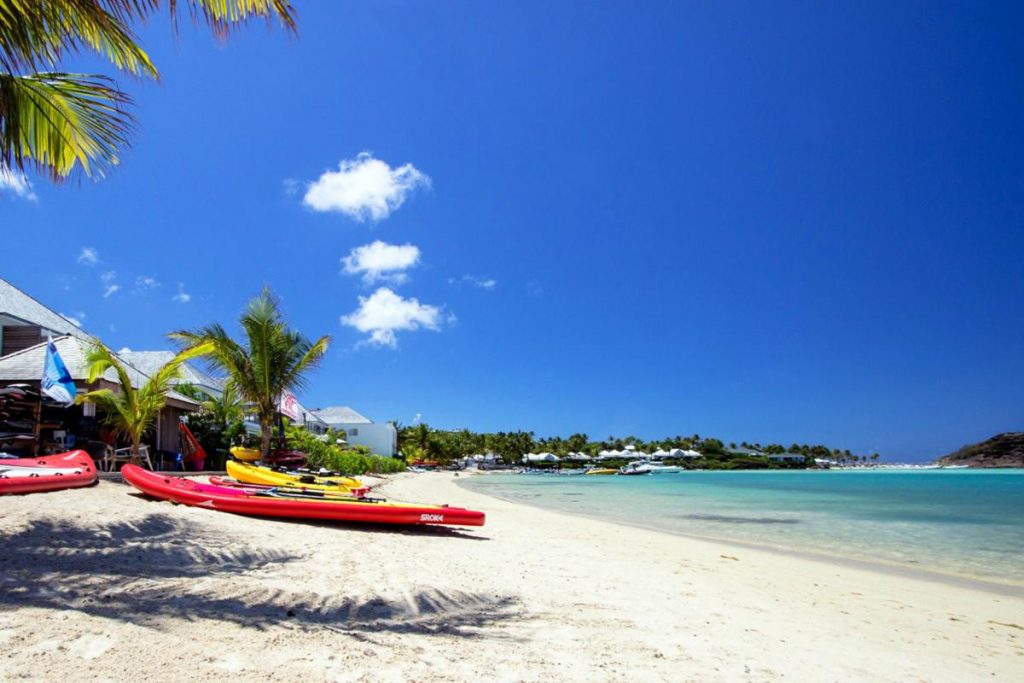 In addition to its excellent location, Grand Cul de Sac is an exceptional beach to practice a wide range of water sports.
If you are a speed enthusiast, you can jump on a jet ski to visit the bay and discover the landscapes of St-Barth.
If the winds are favorable, you can also practice windsurfing. Another fun sport that is available to you is kite surfing.
If you want to enjoy a more peaceful way of this beach, Grand Cul de Sac is also a very good place for snorkeling, due to the clarity of its waters. You can relax and swim gently along the bay while enjoying the wide and colorful marine life contained in the Caribbean.
In snorkeling you can appreciate in detail the ecosystem of a coral reef.
The bay of Grand Cul de Sac, thanks to its coral reef, allows to admire sea turtles. You can experience the unique experience of swimming alongside them.
Unforgettable memories guaranteed!