Specials Offers

The Voyager ferry team strives to best meet your expectations. That's why the ferry company offers you specific offers to suit the traveller you are. Discover our different offers!




POR OUR BEST CUSTOMERS

Voyager rewards the loyalty of its best customers!
The company offers the Grand Voyageur Card to its most loyal customers. Each cardholder benefits from direct advantages on his reservations: priority registration, preferential rates, Wi-Fi on board, and many other privileges…


Your loyalty rewarded


FOR PRIVATE CHARTERS? GROUPS AND ASSOCIATIONS

Quote sent on simple request made several days in advance; Voyager ferry makes proposals with special rates for large groups (from 8 adults), and associations which want to forge links between St Martin and St Barth.
Private charters of the entire boat or only a cabin are also possible for special events.
For any quote request or for more information, simply contact us!

Contact us!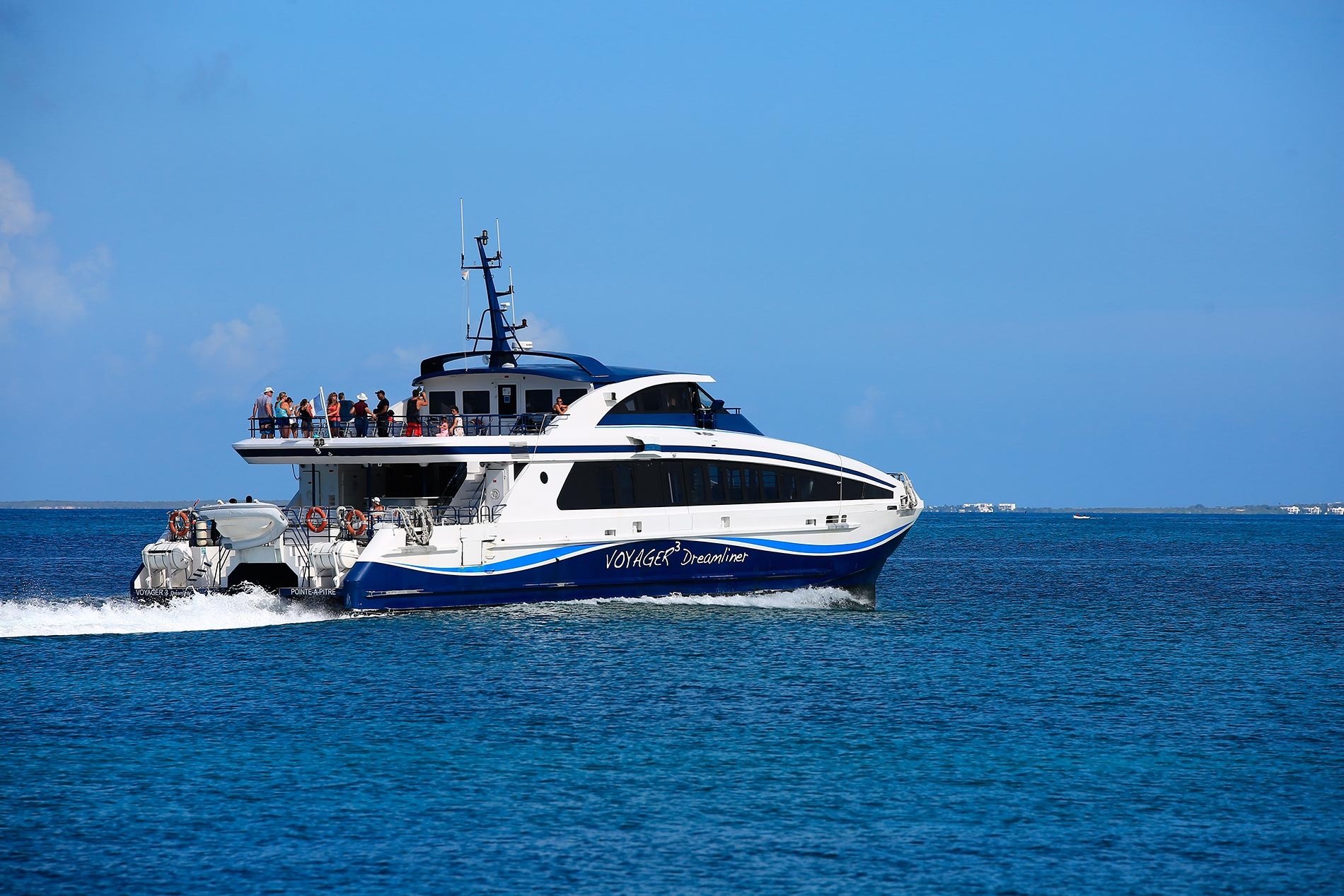 OUR PACKAGES

Packages for visits to St Barth are offered all year long by Voyager. They are valid only for round trips during the day.


Discover our Packages!



FOR RÉSIDENTS OF ST BARTH AND ST MARTIN / TRAVEL CARD HOLDERS

We wanted residents of St Martin / St Maarten and St Barth who travel regularly to benefit from a special rate. This is why Voyager offers preferential rates for several years to the residents of St Martin and St Barth! Specify when booking.
Each beneficiary of a resident's fare must be able to present, for all departures. an official document specifying his address in Saint Martin / Sint Maarten or Saint Barthélemy. Only the following official documents are accepted: identity card or passport, driver's license or car registration, taxes, documents issued by the social security or Job Centre.
Individuals who are unable to present the required documentation and therefore immediately benefit from the resident fare, but who wish to travel again with our company, may apply for the Voyager loyalty card when making their first trip at the normal rate. Personal but without a time limit, The Card Voyager allows its holder:
to benefit from the resident tariff on the second trip (no other proof will be required other than presentation of the Travel Card)
to benefit from a free trip after 5 valid return trips on the Voyager Card.
So don't forget to claim your Travel Card on your first trip and have it stamped to get a free trip!

More information, contact us

For all other passengers
Don't worry, Voyager has not forgotten you! The company offers:
Special rates for all passengers booking in advance. You can save up to €18 per person!
At your first reservation and if you plan to travel with our company in the future, ask for your Voyager loyalty card. Totally free, it will allow you to benefit from even better rates and travel in the future (see previous paragraph)!

More information, contact us

For more information, contact us!