The sanctuary for beach and tranquility lovers
Originally populated by Arawak and Caribbean Indians, Christopher Columbus sailed near Anguilla in 1493 but did not stop on the island. It was the English settlers from Saint Kitts who first settled on the island of Anguilla in the 17th century. The island of Anguilla takes its name from its elongated and flat shape (eel).u003cbru003eAnguilla includes several heavenly islets around the island (Scrub Island, Seal Island, Dog Island and Prickley Pear Island), accessible only by boat. u003cbru003eWith its 33 white sandy beaches (Shoal Bay East, Cove Bay, Rendezvous Bay, Savannah Bay, Meads Bay, Shoal Bay West, Maunday's Bay, Crocus Bay) and its turquoise sea, the island of Anguilla will delight you with its calm and charm.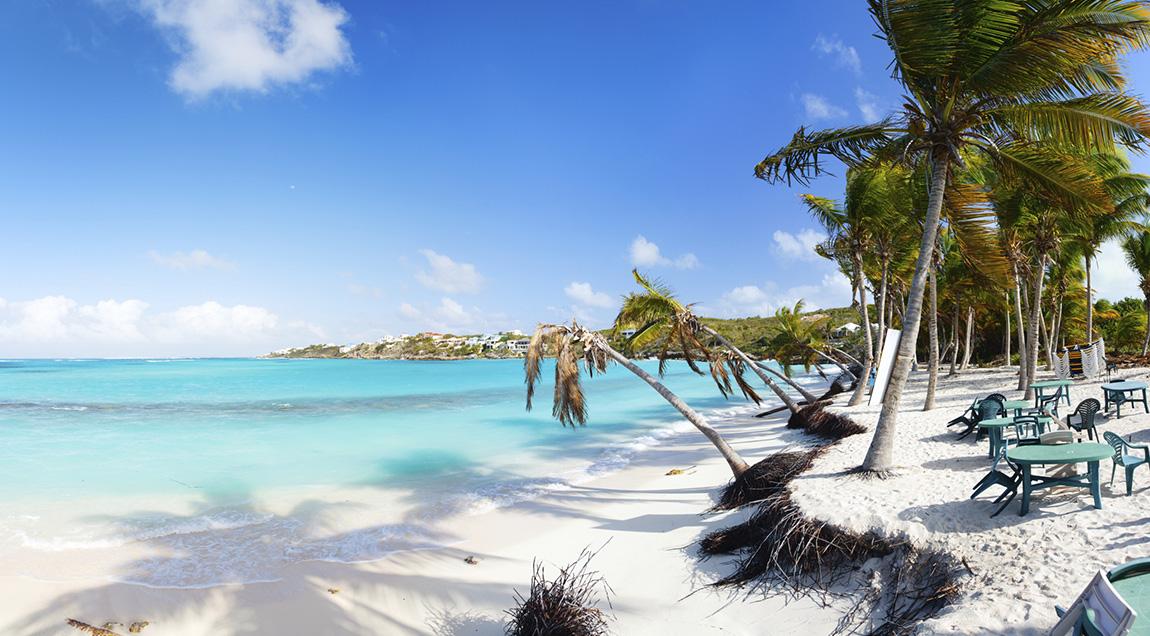 Practical informations
Capital : The Valley
Language : English, Anguillan Creole
Area : 91 km2
Electricity : 110V/60Hz (adaptor required)
Time : GMT
Population : 15 000 inhabitants
Currency : US Dollars accepted everywhere, but the official currency is the Eastern Caribbean Dollar
Connexion with Anguilla
Voyager boats do not operate a regular service between St Martin and Anguilla but can help you to connect Anguilla to St Barthélemy (or vice versa) in partnership with Anguilla's ferries, which dock in Marigot at the same pier as Voyager.

Anguilla's departures and arrivals (several departures a day) are perfectly adapted with our own schedules from Marigot to St Barths and you can spend a day in St Barths leaving in the morning from Anguilla, and returning in the evening.

IF YOU WANT TO GO TO ST BARTHS FROM ANGUILLA : /preparez-votre-voyage-2/
Make your booking with Voyager from St Martin Marigot to St Barth :
Take a ferry from Anguilla to Marigot (no booking in advance), which arrives at least 20 minutes before Voyager's departure time (allow for some leeway…).
Then go to the Voyager office in the port of Marigot to check in and board.

IF YOU WANT TO GO TO ANGUILLA FROM ST BARTHS : /preparez-votre-voyage-2/
Make your booking with Voyager from St Barth to St Martin Marigot :
When you arrive in Marigot with Voyager, go to Anguillan office in Marigot port (no booking in advance).