Because your satisfaction is our priority
Do you travel often? To welcome you and reward your loyalty, we have created several programs so that there is always one that fits your needs.
Discounted rate and Voyager card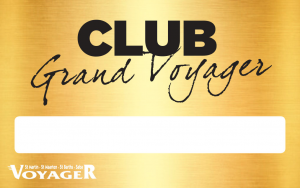 E-ticket books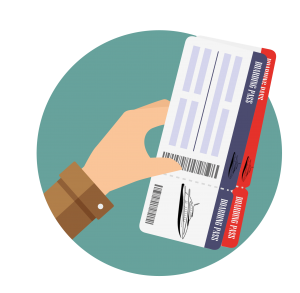 The subscription options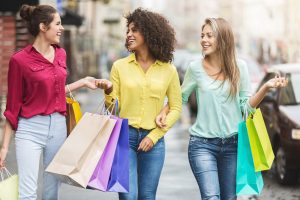 Discounted rate and Voyager card: travel more, spend less!
First of all, it should be noted that the reduced fare was created in 1995 by Voyager, which wanted to create a special fare to support the local economy, but unlike other areas, it is done without public assistance.
 
To obtain the reduced fare, each passenger (12 years and older) must meet the following two conditions

– Book in advance (at least the day before),
– Be able to show at check-in :
– His/her Voyager card,
– Or prove his/her address in St Martin/St Maarten or St Barth, by presenting the following documents in his/her name: :
– Identity card or passport
– Driver's license or car registration
– Proof of income from taxes, social security or employment

Other documents do not qualify for a reduced rate.
 
Each traveler must be able to justify at the time of departure the conditions required to benefit from the reduced fare, even in the case of a group or family.

Don't forget to ask for your Voyager loyalty card so that you don't have to show your official receipts the next time you travel and to benefit from the other advantages of this loyalty card (free ticket)

Those who have chosen a discounted fare but cannot prove at the time of departure that they qualify for the special fare will have to pay the difference between the discounted fare and the normal fare purchased at the last minute (which is not advantageous). It is therefore recommended that you choose the normal fare directly (with a discount if you book in advance) if you do not qualify for the reduced fare (check at check-in).

If you plan to travel again, consider applying for the Voyager Card (no expiration date)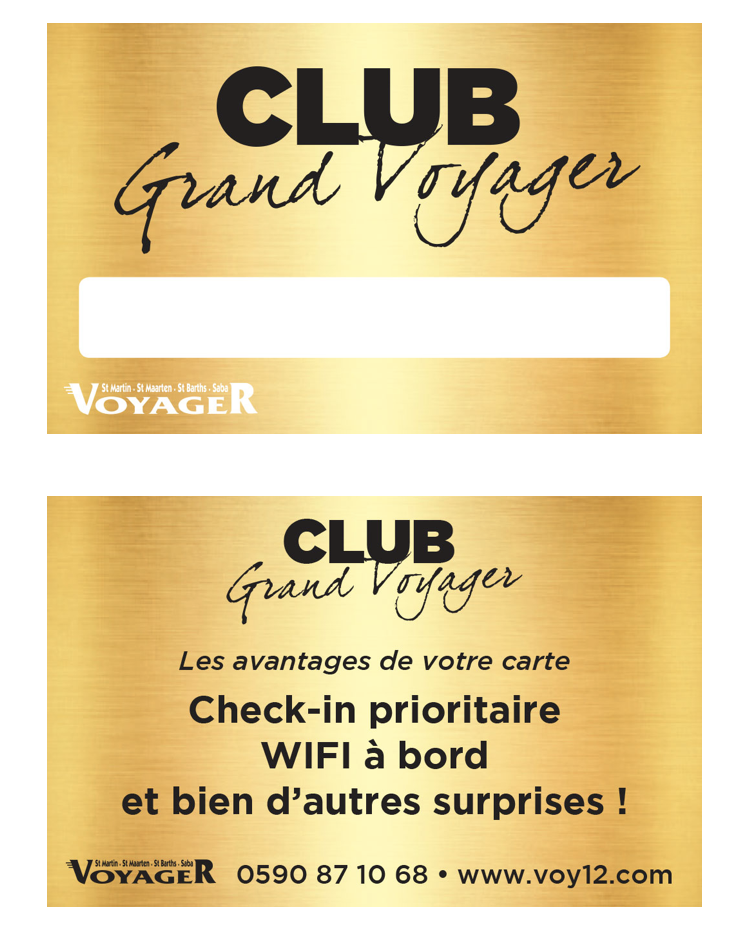 The loyalty card is for all those who travel occasionally or who prefer to pay for their ticket with each trip.

With your loyalty card, you'll benefit from advantages and good deals all along the line!
You benefit from discounts when you book in advance, up to 40% off the normal fare!

Voyager offers you one free return trip per year, after 5 return trips validated on your card.
You can get other benefits such as a special fare for your family and friends.

Additional information about the Voyager loyalty card:
The Voyager card, which is normally subject to a fee, is offered to all travelers who request it on their first trip at the normal fare.

Each Traveler must validate his or her loyalty card at the time of check-in for each round trip.
Each Voyager card is personal.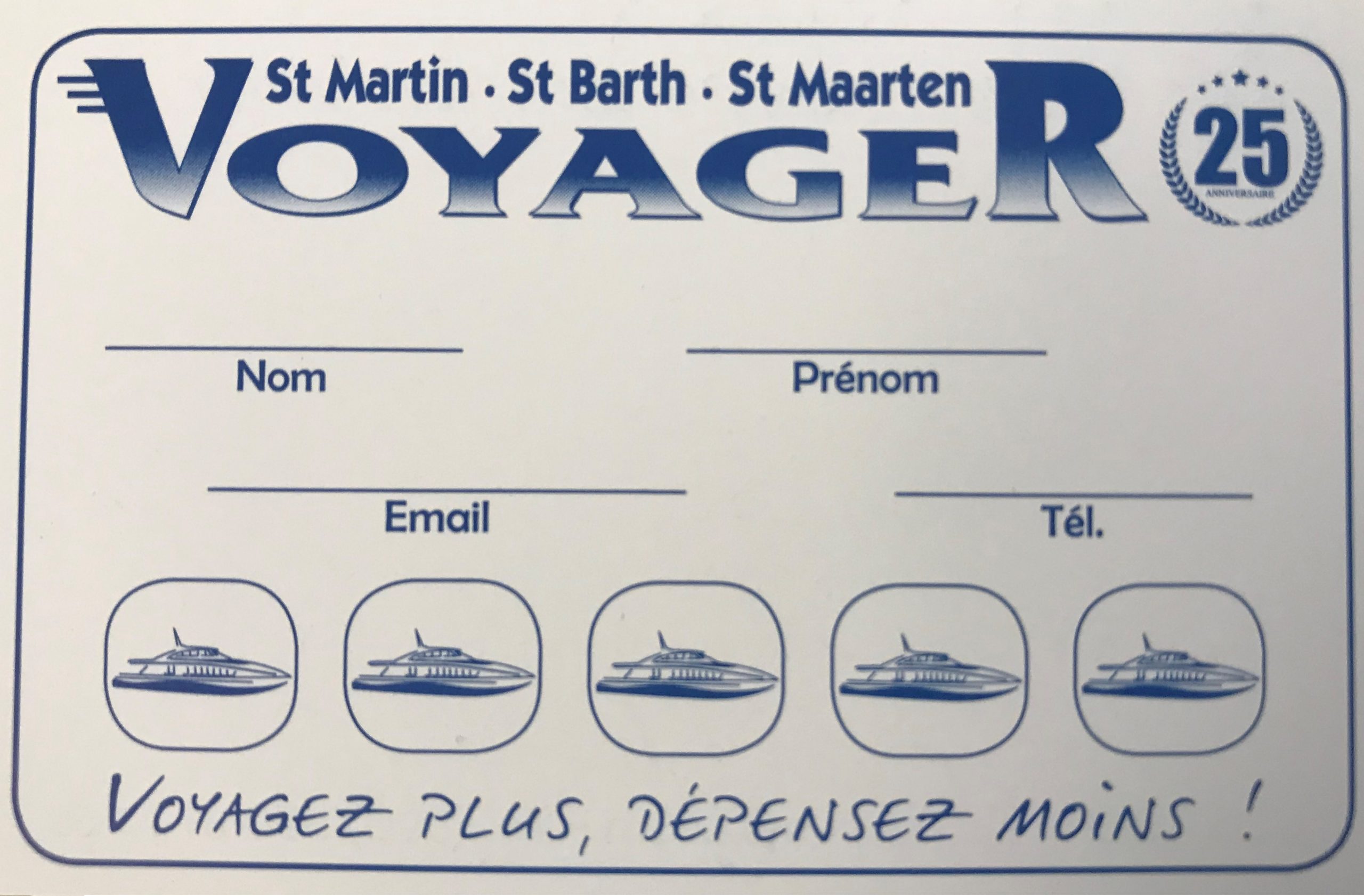 E-ticket books: preferential rates and exclusive advantages!
Vous voyagez régulièrement entre St Martin et St Barth pour des raisons personnelles ou professionnelles ? Voyager vous propose le bon plan : les carnets de billets Voyages Fréquence !
Valables de 12 à 18 mois, pour les entreprises et les particuliers, au nombre variable (de 2 à plus de 100 !), ces carnets de billets faciles d'utilisation s'adaptent à tous vos déplacements, avec des tarifs très compétitifs.

Les avantages de vos carnets de billets Voyages-Fréquence :

– Vous bénéficiez de réduction, pouvant aller jusqu'à plus de 50% du tarif normal !
– Choisissez votre formule de billets personnalisée : de 10 allers simples à plus de 200 voyages…
– Dans le cas où le nombre de places restantes est réduit, les titulaires de carnets de billets sont prioritaires.
– Vous pouvez utiliser vos 10 allers simples 10 fois dans le mêmes sens, ou comme 5 allers retours au choix
– Les frais de modification ou d'annulation sont gratuits
– Vous n'avez pas besoin de vous déplacer pour acheter votre billet, ni de faire un règlement à chaque voyage 
– Vos billets peuvent être dématérialisés : plus aucun risque de les perdre ! Si vous préférez recevoir vos billets physiquement, pas de problème ! Dans ce cas, vous gérez vous-même vos billets.
– Informations complémentaires sur les carnets de billet Voyage-Fréquence :
Il existe une version de billets non nominatifs pour les entreprises, à tarifs spéciaux et conditions particulières.

N'oubliez pas de réserver votre place : vous pouvez simplement le faire par téléphone au 0590 87 10 68) ou même directement sur notre site internet. 
Un paiement à 100% est requis avant la délivrance des carnets de billets.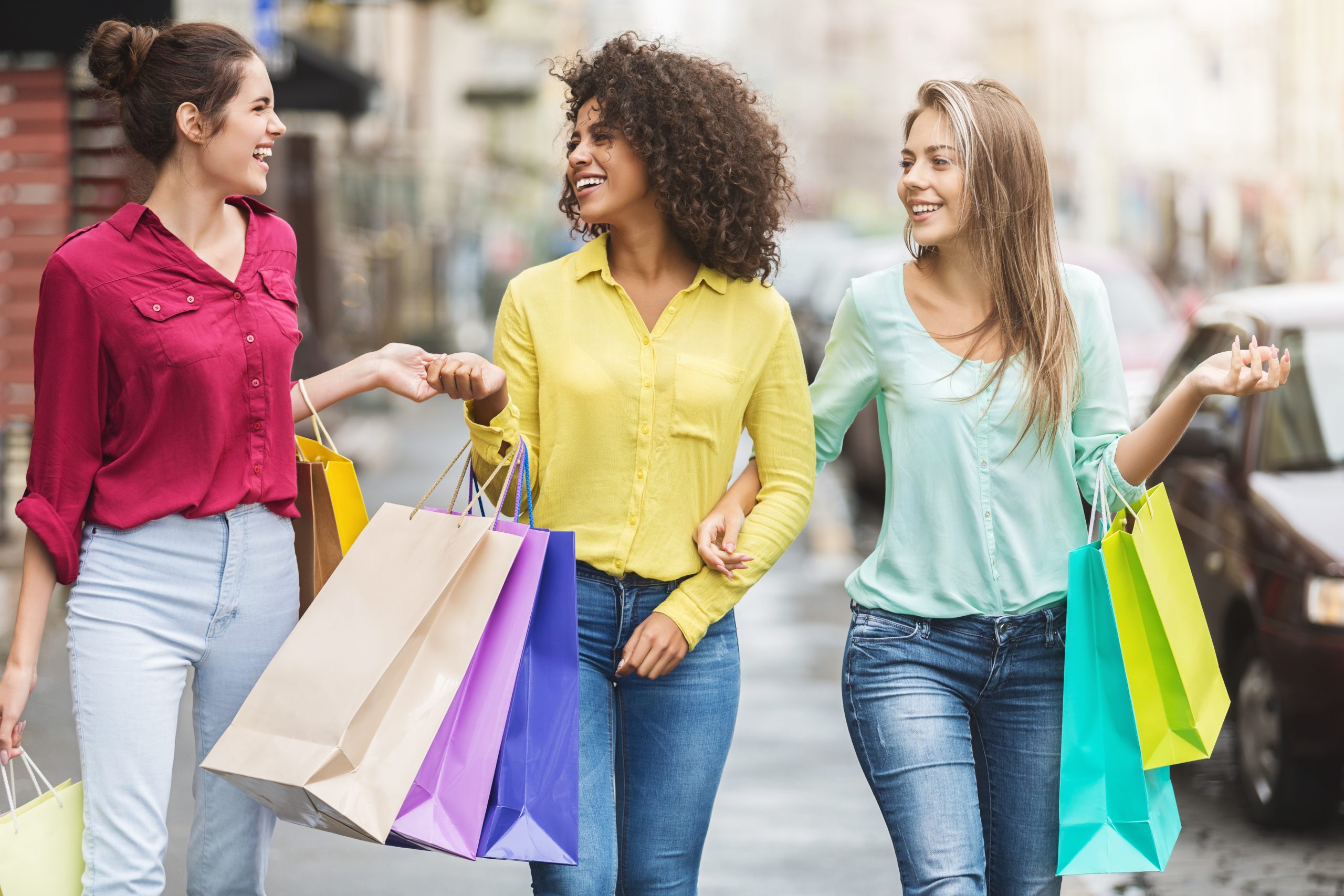 Nos abonnements
Forfaits illimités ou formule sur mesure sur simple demande !