Les 70 ans du Select ! Happy Birthday !
8 Nov @ 11 h 00 min

-

10 Nov @ 23 h 30 min
ST-BARTH : Joyeux Anniversaire au « Select » ! 🎂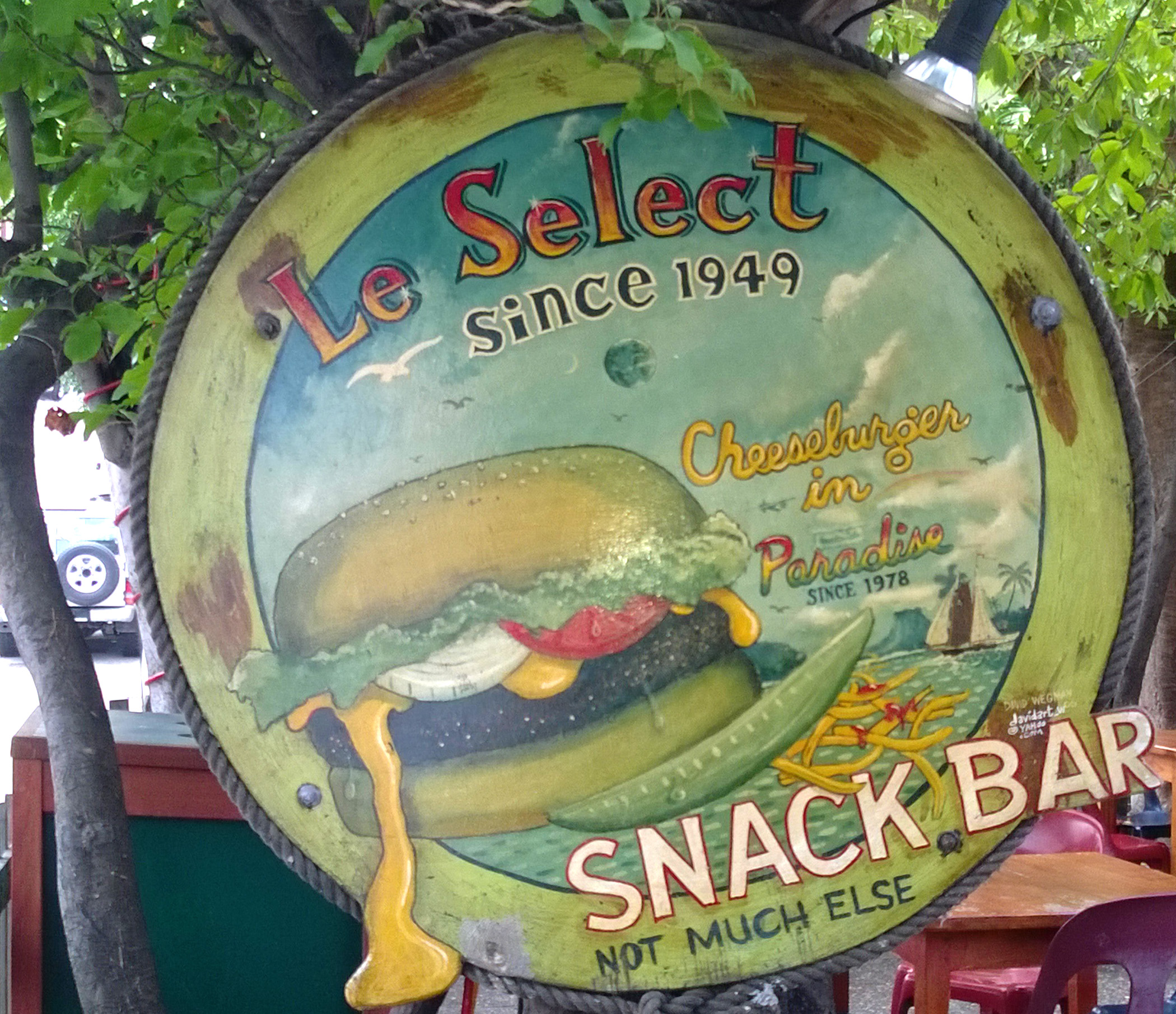 Le plus ancien bar de l'île, célébrera ses 70 ans avec plusieurs soirées de concerts.
Vendredi 8 novembre, de 11 h à 13h, cocktails et petits fours.
De 12h à 15h, Sweet Pan, et le soir à partir de 20h45, Dynasti'z.
Samedi 9 novembre, journée 100% locale avec de 11 h à 13h, New Creation.
Le soir, Les Romantiques joueront de 19h30 à 22h, et seront suivis du groupe Ambyans.
Dimanche 10 novembre, ouverture exceptionnelle de 18h à 23h, avec les concerts de la Chorale des Bons Chœurs puis de Kaïnos.
Enfin pour terminer, le lundi 11 novembre, jour férié, cocktails et petits fours de 11h à 13h, mis en musique par
Soley à 12h.
De 20h45 à minuit, Incognito.
---
ST-BARTH : Happy Birthday to the « Select » ! 🎂
The oldest bar on the island, will celebrate its 70th anniversary with several concerts.
Friday, November 8, from 11 pm to 13 pm, cocktails and small ovens.
From 12 pm to 15 pm, sweet pan, and in the evening from 20 pm, Dynasti ' z.
Saturday 9 November, 100 % local day with from 11 pm to 13 pm, new creation.
In the evening, les romantic will play from 19 pm to 22 pm, and will be followed by the band ambyans.
Sunday 10 November, exceptional opening from 18 pm to 23 pm, with the concerts of the choir of good choirs and then of Kaïnos.
Finally to end, Monday, November 11, public holiday, cocktails and small ovens from 11 am to 13 pm, set to music by
Soley at 12 pm.
From 20 am to midnight, incognito.